Lights
Display messages about LEDs: This display message will only appear if all LEDs have failed.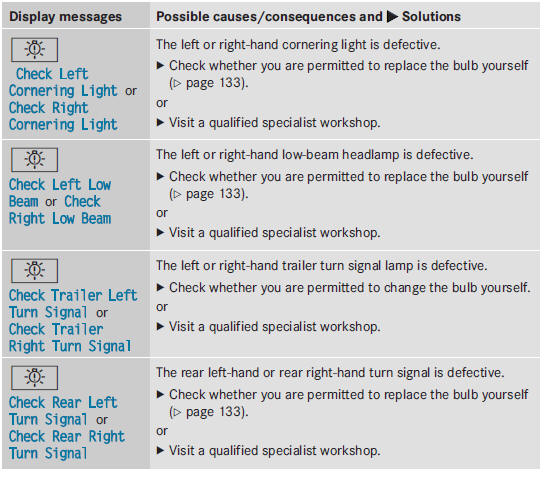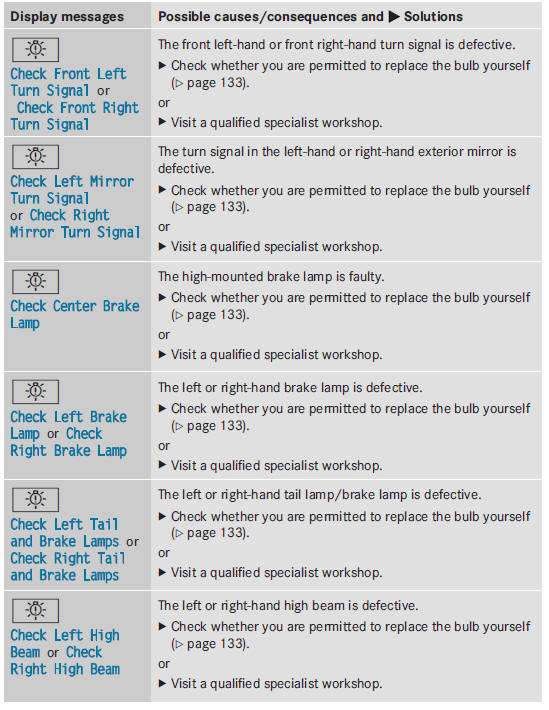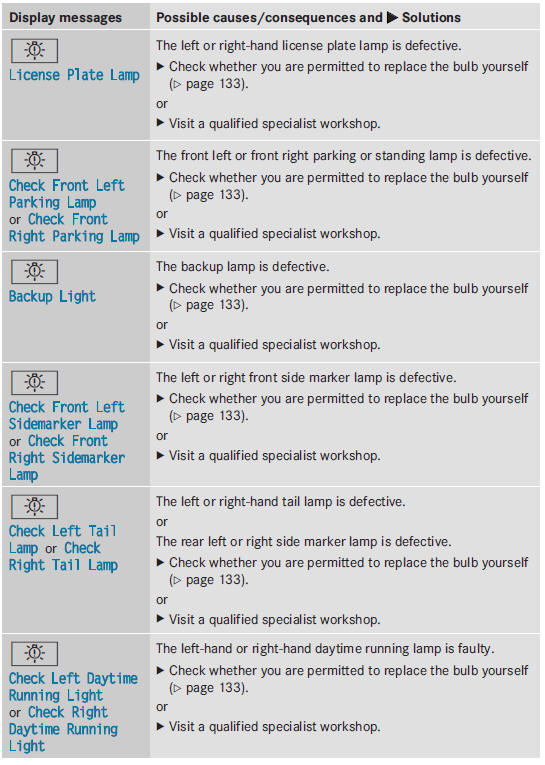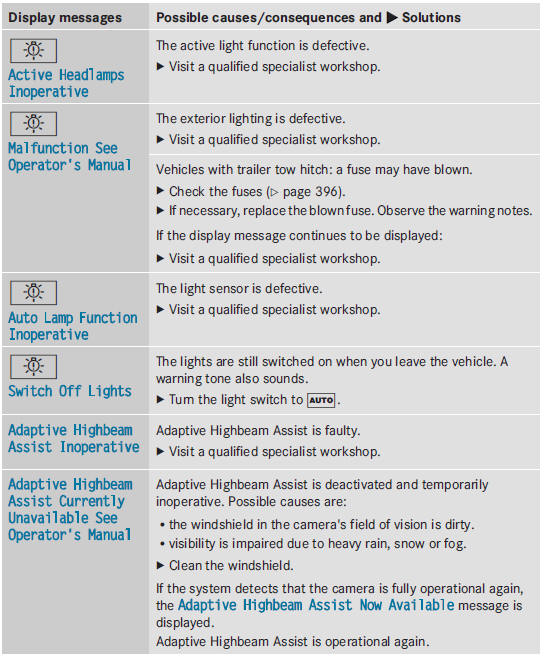 See also:
Important safety notes
WARNING If wheels and tires of the wrong size are used, the wheel brakes or suspension components may be damaged. There is a risk of an accident. Always replace wheels and tires with those that ...
FreeType
Portions of this software are copyright © 2005 The FreeType Project (www.freetype.org). All rights reserved. © 1996-2000 by David Turner, Robert Wilhelm, and Werner Lemberg. ...
Environmental concerns and recommendations
Wherever the operating instructions require you to dispose of materials, first try to regenerate or re-use them. Observe the relevant environmental rules and regulations when disposing of material ...